What makes a house a home? What does one expect from a home?
Is it only a place to sleep, or is it more a safety bubble, where we can hide during cold and uncomfortable days?
Is our home a social place, always available to entertain friends and family? Or do we prefer to hide alone under a blanket with a glass of wine and a movie?
Is a home modern, clean and contemporary? Or is it more an eclectic fantasy island?
This installation deals with the idea of moving and how fast people will transform a place into a home.
Personal relationships or job opportunities will bring us to different corners of the world, but how do we adapt at those places? Is our ideal beach house completely different than the perfect cabin in the woods? Does a city life requires different needs than living in the countryside?
The Installation
Visitors can have a seat in one of the 2 opposing couches. Between the 2 couches there is a coffee table, with coffee and cookies.
Behind each couch is a screen with the projection of a specific place. This can be the beach, the woods, a city, the countryside…
On the coffee table are 2 laptops with earphones, each with a specific soundtrack that is relevant to one of those projections.
Every visitor can then start working with a virtual room planner. Everyone will start from the same template and will have the chance to convert this room into their ideal home, based on their surroundings.
I want to explore the different aspects that make a place a home and to which extent the atmosphere of the surroundings (image and sound) will influence the result.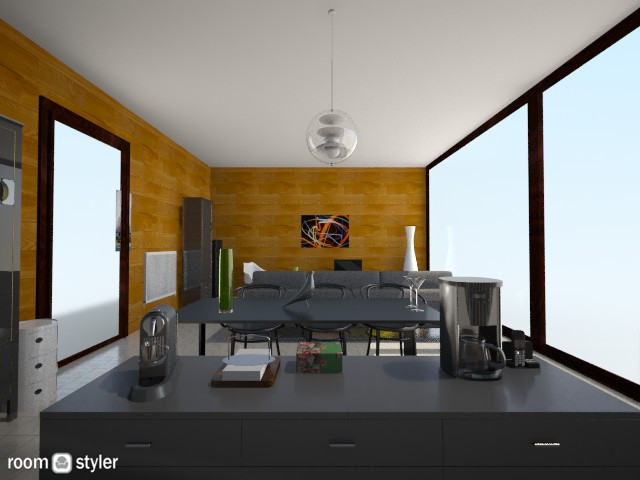 Premiere on January 29, 2015, Experimental Theatre, UCSD, La Jolla.