Empty Mind Project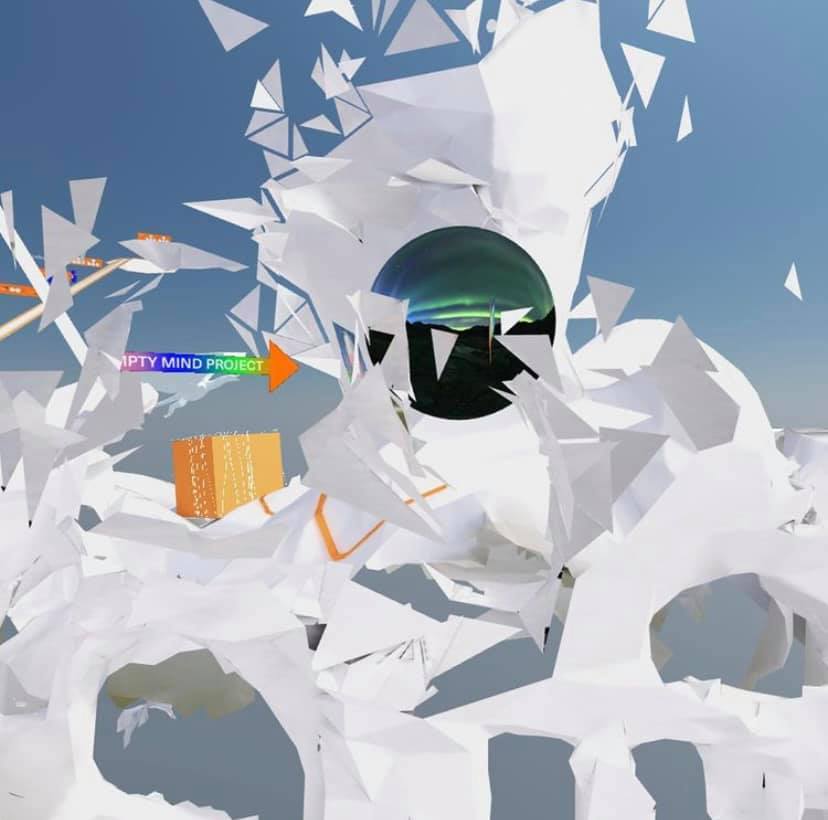 The last few months, several digital, artistic initiatives developed at a fast pace. From recreating digital twins of expositions and festivals, over art installations in Mozilla Hubs to performances in Second Life: artists crave for alternative formats to express their creativity; audiences are looking for ways to escape their new, daily routine in COVID time.

Most of these virtual initiatives have a clear common factor: they are almost exact virtual copies of their physical, analogue format.
The alternative artistic festival Burning Man in Nevada (USA) operated under a completely virtual format – a brave attempt to unite artistic souls around the globe. And although it was one of the more successful virtual events we have visited over the past few months, the nostalgia to the 'real deal' was still very apparent. Participants could visit the virtual festival area, graphics matched the real festival and performances happened over livestream in a standard YouTube setting.

On the other hand, several platforms for virtual art are being born. A very inspiring example is Area for Virtual Art, developed by a creative team of the University of Applied Arts in Vienna. Within this platform there is a strong focus on digital and virtual art, supported by background music and a music corner with YouTube videos. The aspect of live performances from musicians, actors and dancers is not being considered.

Our goal is to research and modify existing digital art platforms, while artistically focusing on interdisciplinary content: virtual creations will determine the foundation of a new hybrid, digital art form, consisting of virtual art, music, dance and spoken word, and will open a door for new possibilities regarding artistic creation, experience and distribution.
As a result, contemporary (performing) art(s) will become accessible for an audience that normally is being excluded from a cultural and artistic experience, because of physical, geographic and/or economical disadvantages.


A first step in this project is the performance of 'No I am not roaming aimlessly' by Iranian composer Anahita Abbasi inside the empty head of a giant virtual statue in Mozilla Hubs. Enter the strange world of a 360° video, while absorbing the music. 'No I am not roaming aimlessly' is based on two ideologies: Dialogical Self Theory and sufism. Dialogical Self Theory weaves two concepts, self and dialogue, together in such a way that a more profound understanding of the interconnection of self and society is achieved. Text: English translation of a poem by Rumi.
Performance by Ine Vanoeveren.

Artistic Research Team:
Software and design: Kris Meeusen
Dramaturgy: Kristof Timmerman
Flute and performance: Ine Vanoeveren
Music by Anahita Abbasi, Ine Vanoeveren and Wim Henderickx