In this lecture, composer Fernanda Navarro and I, talk about the importance of corporeality, physicality and embodiment in contemporary performance.
During our collaboration we researched the possibilities of incorporating a physical aspect into the score. This resulted in Through for flute/bass flute solo (2015), a piece with a strong emphasis on physical engagement.
Key words of this lecture are communication, extra-musical dimension, rawness, non-neutrality, intensity and integrity. Embodiment in performance can be divided in several sub-categories: effort, endurance, technique and limits.
Discomfort with a purpose is not torture
For more information, please contact me via email.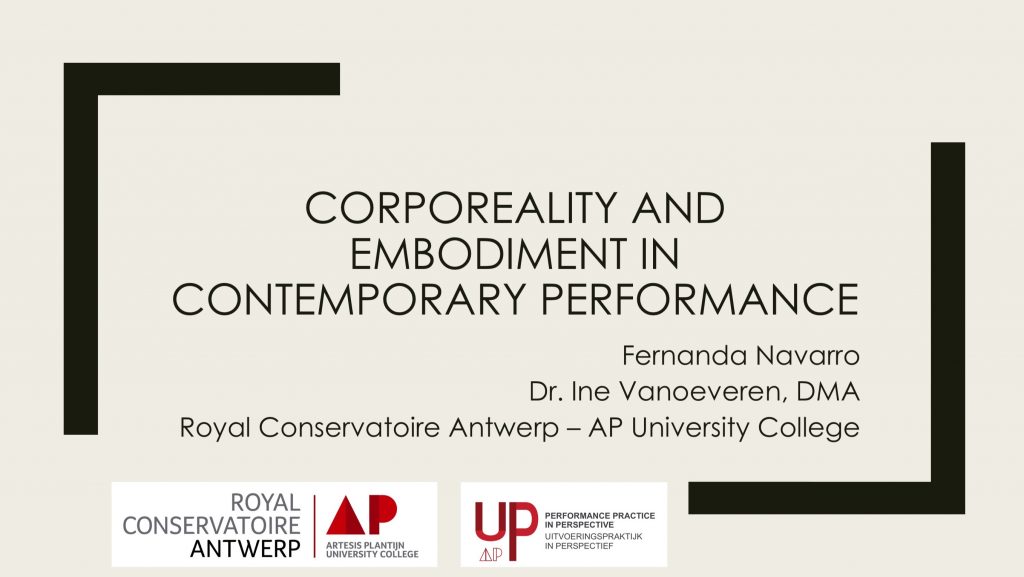 All content belongs to Copyright © 2016 Ine Vanoeveren – flutist.