In this lecture I'm describing a non-gender related interpretation of Cassandra's Dream Song. This ground-breaking piece by Brian Ferneyhough has been an interesting discussion topic for decades now. In the 70's, 80's and early 90's, the contemporary music scene was dominated by male performers. This trend is also obvious in the early interpretations of the piece: a mathematical and analytically 'correct' interpretation was to be aimed for.
In the 90's, female performers claimed their own  voice and the piece became the subject of a feminist movement.
Anno 2015, I think it is time for a more contemporary approach of the piece and music in general. I like to think of the Cassandra Complex as an ever changing global concept, adapted in many research fields.
For more information, please contact me via email.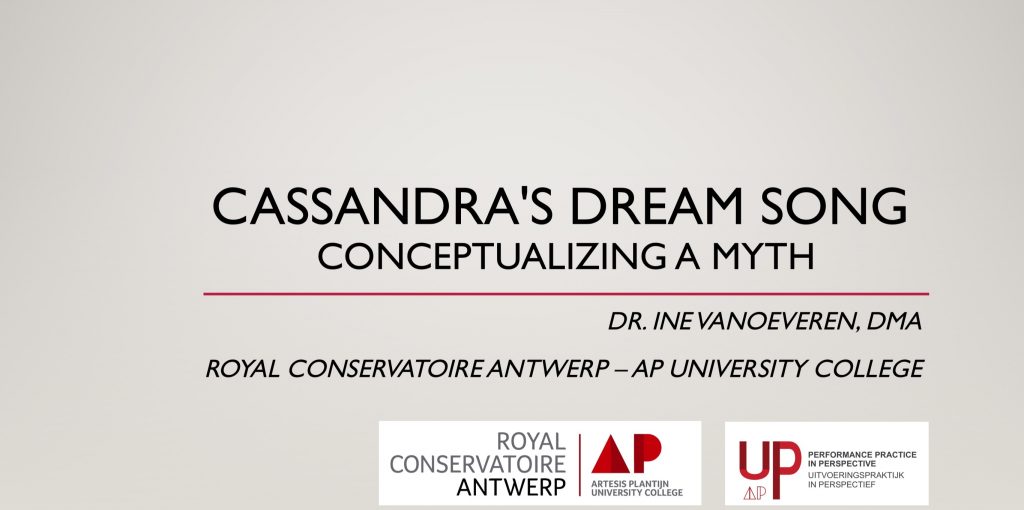 All content belongs to Copyright © 2016 Ine Vanoeveren – flutist.