COLLABORATIONS ARE MORE REFRESHING THAN NEW SOCKS
3 – 5 December 2019
Royal Conservatoire Antwerp (Belgium)
Desguinlei 25, B-2018 Antwerpen (BE)

Download full program and booklet with abstracts here .

CREATIE (Royal Conservatoire Antwerp, BEL) and Mixed Currents (CeReNeM, University of Huddersfield, UK) join forces in organizing this 3-day conference-festival about collaborations in contemporary performance. We will explore challenges and consequences of close collaborations in new music, innovative collaborations and new performance formats and inclusive collaboration models within the performative scene of today. During this conference-festival, CREATIE and Mixed Currents will offer a wide variety of concerts, lecture-performances, panel discussions, papers and lunch concerts with students of the Royal Conservatoire Antwerp.
KEYNOTE SPEAKERS: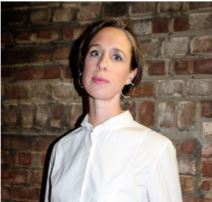 JULIET FRASER (UK): "The voice that calls the hand to write – exploring the adventure of agency and authorship within collaborative partnerships"
Soprano Juliet Fraser has a repertoire dominated by the very old and the very new. She co-founded EXAUDI vocal ensemble with James Weeks in 2002 and remains a core member of the group. In
contemporary repertoire, Juliet appears regularly at new music festivals across Europe and has performed as a guest soloist with numerous ensembles. Juliet is the founder and artistic director of the eavesdropping series in London.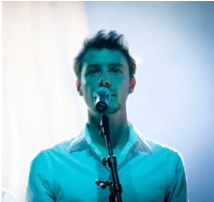 MAX GREYSON (BE): "From excellence to relevance– a contemporary approach to redefining artistic practices as a motor for a more inclusive society"

Max Greyson is a poet, theatre-writer and spoken word performer from Antwerp, Belgium. He has been touring in Europe since 2011, writing and performing in the music theatre productions of Roots & Routes and the mixed-abled interdisciplinary collective Un-Label. Max is a researcher at the Royal Conservatoire Antwerp, where he develops artistically integrated audio-description within music theatre.





INTERNATIONAL PANEL GUESTS:
Patricia Alessandrini (Stanford University – FR), Tanja Erhart (disabled dancer and cultural scientist – AT), Sam Hayden (Trinity Laban Conservatoire of Music and Dance – UK), Jessie Marino (composer/Ensemble Pamplemousse – US), Charlie Sdraulig (Stanford University – AU), Marcelo F. Lazcano (composer/University of California, San Diego – CL).

INSTALLATIONS AND INSTALLATION PIECES:

During the course of the whole conference, we invite you to take a look at and/or participate in our installations and installation pieces. For some of the installations you will need to register for specific time slots. Registration forms will be available at the front desk during the conference.


Geoffa Fells (UK): The Rant, Support and Collaboration Group for Female Trumpeters
Room 340
Daily from 10h – 19h

Charlie Sdraulig (AU) and Marco Fusi (IT): One to one
Room 435
List of individual performances available at the front desk

Charlotte Van den Broeck (BE) and Jana Coorevits (BE): Snede
Witte Foyer
Daily from 10h – 20h

Leib+Seele Produktionen, Cologne (DE): The Gods Must be Plumbers
Witte Foyer
Daily from 10h – 20h

Registrations:
Full price: 75€
Day tickets: 25€
Evening concerts: 10€ at the door
Register here for a conference pass
Register here for day tickets
Full Program: December 3rd
Full Program: December 4th
Full Program: December 5th